I decided to start my Valentine's Day with some heart shaped marshmallows thrown in my coffee this a.m.
It's the little things my friends.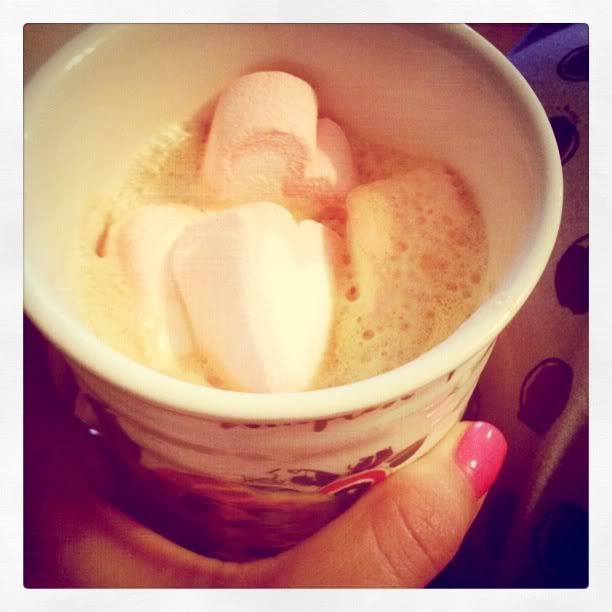 And just in case you're looking for a last minute Valentine treat idea...I thought I'd share what I made for the girls at work.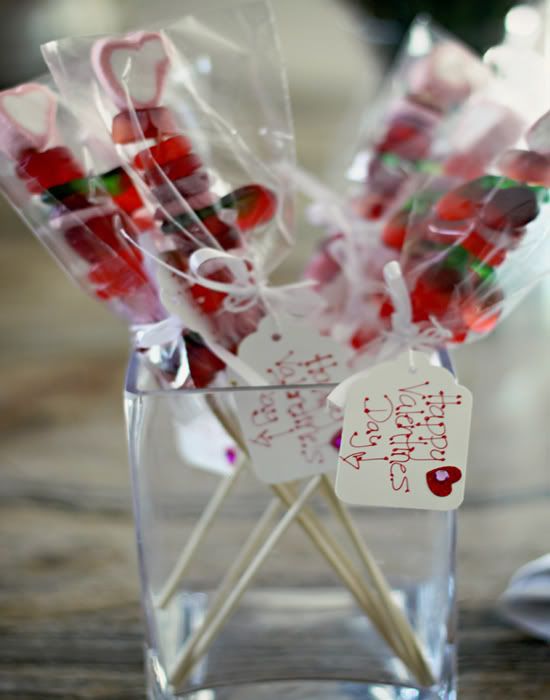 Easiest.Thing. Ever. I whipped these out at the last minute in true me fashion. . Anyone else work best under pressure?? My mom calls me Last Minute Lucy quite often.
Anyway... back to the gummy skewers..All you need: skewers, an assortment of gummy candy. (Bought mine at Target.) Lollipop favor bags to cover the candy. I already had some lying around the house but you can find them at Michael's or Joann's. Add a little tag with a message and voila! These took me about 20 minutes from start to finish. You can make these for all different occasions too. Perfect when you're limited on time too or when you decide at 10pm to make some treats for your friends at work....
Moving on...Sunday evening was spent watching the Grammys with Drea and Amanda while making homemade Valentine cards for the elderly. We will be delivering our cards later this afternoon to the convalescent home down the street. Can't wait to spread the love! We had a blast making them...is there anything better than a homemade Valentine??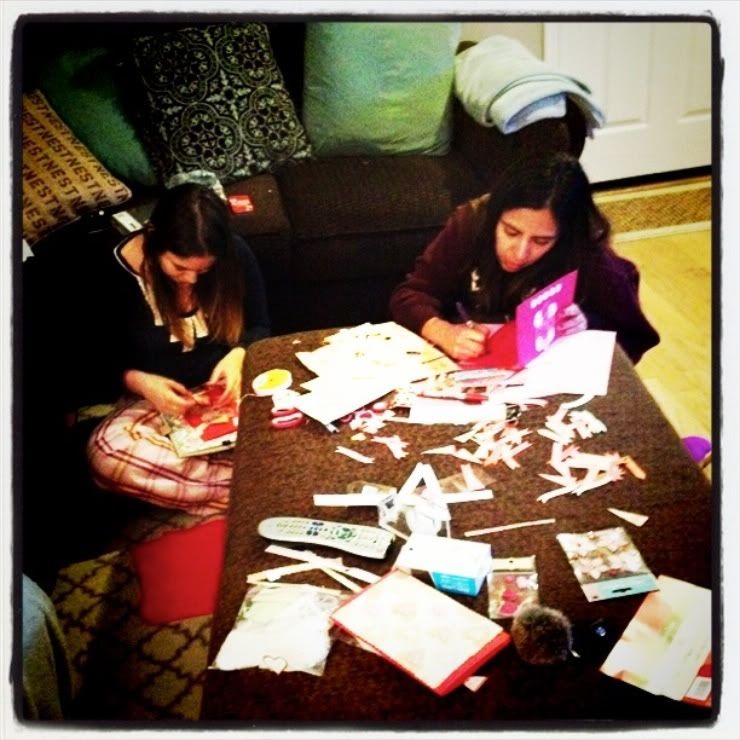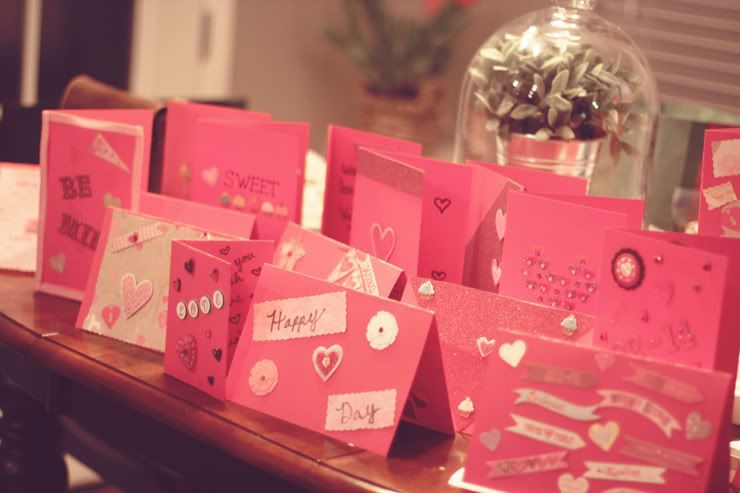 Okay...I better run. Happy Valentine's Day friends! Hope it's spent celebrating your favorite peeps!!! Loves to you all!