Yep...the title of this post pretty much sums up how I feel about the weekend. I had a wonderful 31st birthday. Whoa...feels pretty weird to type out 31....Yikes!
The day began with this for breakfast...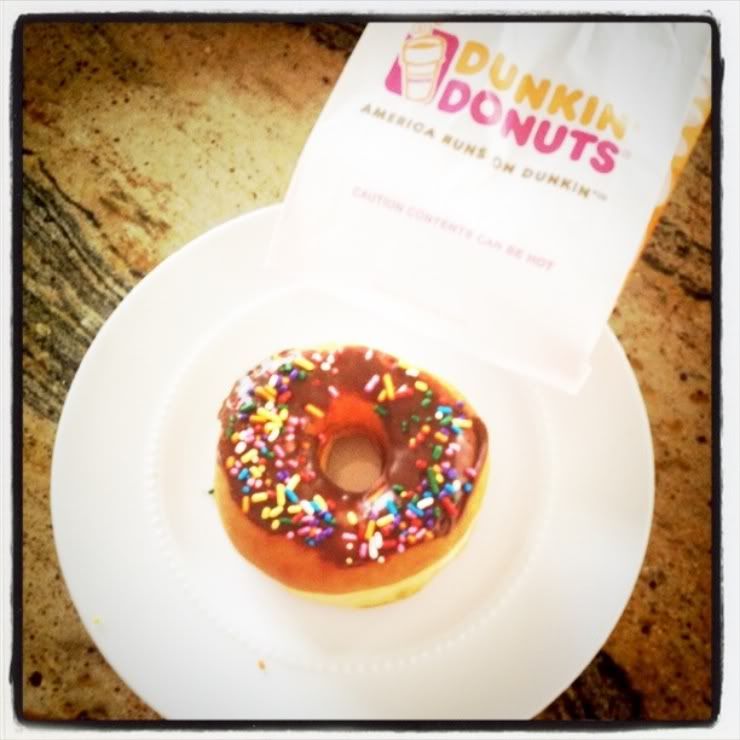 >
And I'm pretty sure I sang a little happy song while eating this lovely birthday donut.
After some more morning cuddles with husband there was a little primping at the

Drybar

with

Drea

. This is one of my most favorite places...I think I could probably live here..okay..maybe I sort of do.
We then basked in the sun (holy amazing weather) and enjoyed some

margs

with my lovely friend

Lindley

who happened to be visiting from Chicago.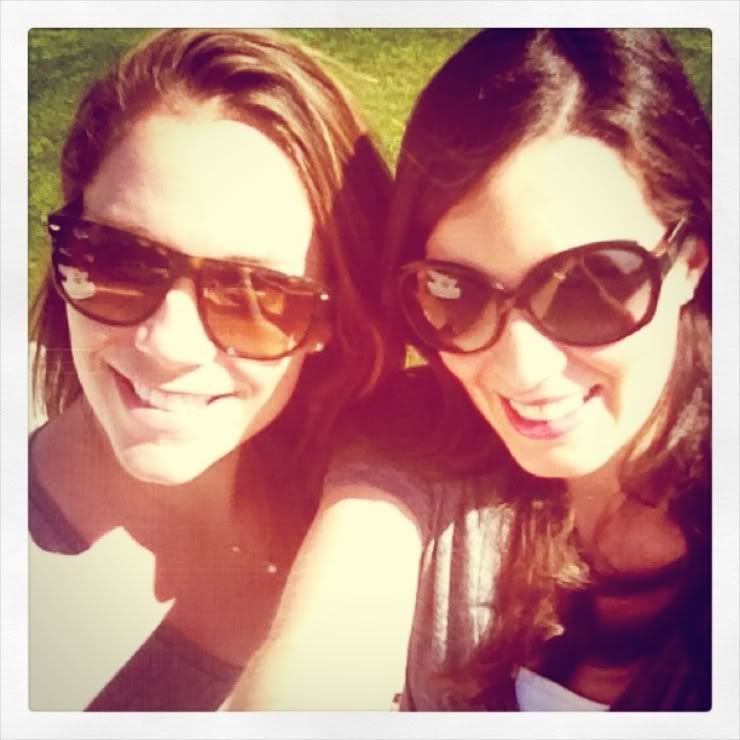 The same girl who also brought me this seriously amazing Cake flavored vodka. Have you tried this!?!? It tastes and smells just like a slice of

funfetti

cake. I'm obsessed.
And finally..we got all gussied up and headed out for some dinner and drinks with friends at the Talking Stick Resort. There was a whole lot of fist pumping, glass clinking and super sweet dance moves...
Here's most of the group..missing just a few peeps.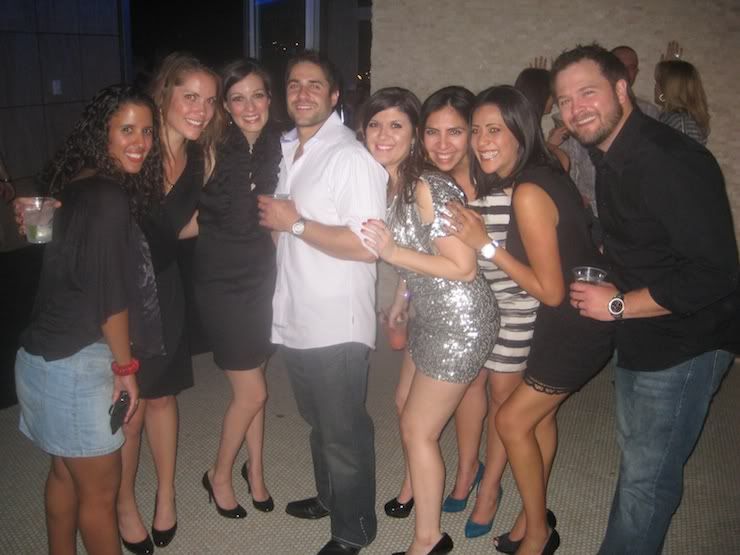 So thankful for my dear friends who helped us celebrate.
Thirty one and I are still getting to know each other but so far...so good.
And perhaps I shall close with a little birthday reflection...what I've learned during my first year into this new yet fabulous decade.
I've learned that I quite enjoy rearranging my house frequently. Nothing big..just moving this candle here and that frame here and hey.maybe I'll try out this plant in this pot and this wreath over here..a little change is good. Keeps the space feeling fresh...and me

likey

fresh.
I've learned that as I get older the more my friendships deepen. I live for a good

ol

' heart to heart with my girls because at the end of the day we really all want the same things..to be happy and fulfilled. And supporting each other as we attain these things..well it's huge. I genuinely NEED my friends.
That gaining some housework motivation is simple..coffee plus some really loud music...preferably some current Pop Dance ditty. Works every time.
I've learned that while I totally love my bargain finds.. investing in timeless, classic pieces is smart and completely worth it.
I've learned that we are all more alike than we are different and how important it is to look beyond the superficial things that may set us apart and make us feel like we'd have nothing in common. I have found commonalities with people that I would have never suspected I would.
I've learned that compromise is necessary in a marriage but not taking things too seriously is a must. Humor is oh so important and I'm so thankful that the husband shares my odd and goofy sense of humor.
I've learned that I will never miss an opportunity to JUST.DANCE.
I've learned that I enjoy dressing up...even if I don't have any special place to go. I do it for me. It makes me happy.
I've learned that I really want to be a mom but I will completely trust in God's Timing.
I've learned that coffee makes me a better person and mornings and I will never be

besties

..
I've learned that I'm stronger than I often think I am.
I've learned once again...that family is everything and sometimes they know just what you need to hear.
And I could go on and on...but I'm sure if you've even made it to this point that you're ready for me to be done. :)
Looking forward to an amazing year ahead. Hope you all had a lovely weekend spent doing things that make you happy!